Take this quiz and see how well you know about Donald Trump??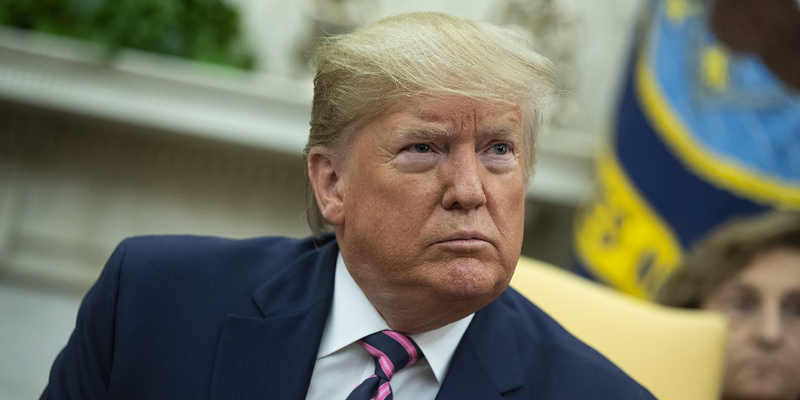 Donald Trump is the president of the United States, who represents Republican Party.
Author : Agniva Bhowmick
Posted On : 24-Feb-2020
Q1: Donald Trump was the _______ President of the United States
Q2: Who was Donald Trump's wife when he became President of the United States?
A. Michelle Robinson
B. Patricia Ryan
C. Barbara Pierce
D. Melania Knauss
Q3: Who was the Vice President of the United States under Donald Trump?
A. Nelson Rockefeller
B. Mike Pence
C. Al Gore
D. Patricia Ryan
Q4: What was President Donald Trump's nickname?
A. Comeback Kid
B. The Donald
C. Barry
D. The Great Communicator
Q5: Where was President Donald Trump born?
A. New York
B. Hawaii
C. Arkansas
D. Ohio
Q6: Where did Donald Trump graduate from college?
A. Wharton School of Finance
B. New York University
C. Princeton Law School
D. Harvard Business School
Q7: Donald Trump became very wealthy working in what business?
A. Stock market
B. Real estate development
C. Banking
D. Automobile manufacturing
Q8: Which of the following reality TV shows made Donald Trump a household name?
A. Survivor
B. American Idol
C. The Apprentice
D. The Bachelor
Q9: What Democrat did Donald Trump defeat in the 2016 general election for President of the United States?
A. Hillary Clinton
B. Mitt Romney
C. Barack Obama
D. Ted Cruz
Q10: What was Donald Trump's campaign slogan during the 2016 presidential election?
A. For the Future
B. Return to Normalcy
C. Make America Great Again
D. For the Future